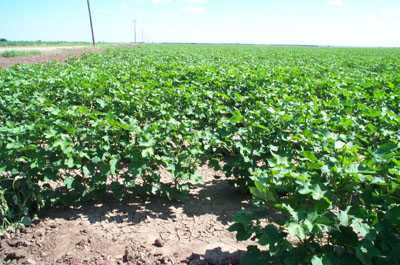 The cotton from which the jeans are made
starts out as a plant growing in the field.
The seed is planted and then with the proper
amount of sun and water the plants
grow taller and begin to bloom.
First there is a white bloom which
then turns red. After about three days


See pictures of cotton in
all stages of growth.