HOW TO MAKE A BRAIDED SANDWICH
This idea is not originial. I saw it on TV recently. The cook was showing people how to make a pizza sandwich.
For the filling she used cooked meat, pizza sauce, and grated cheese for the filling.
I have adapted it to the buroux recipe and filled it with ground beef, chopped onion,
and shredded cabbage which have been cooked together until done.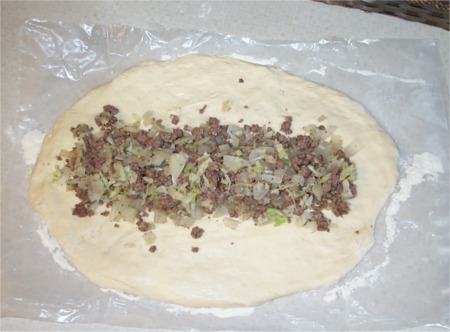 1. Roll out the dough on a floured surface and place the meat mixture down the middle. Cook the mixture earlier and let it cool in the refrigerator.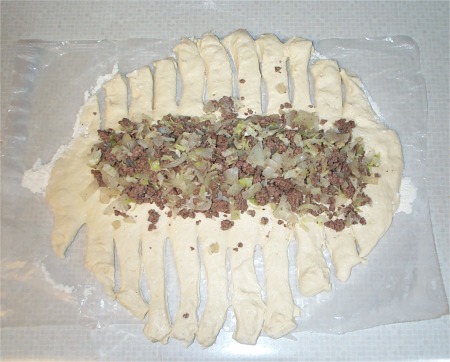 2. Cut slits in from the side to use for braiding.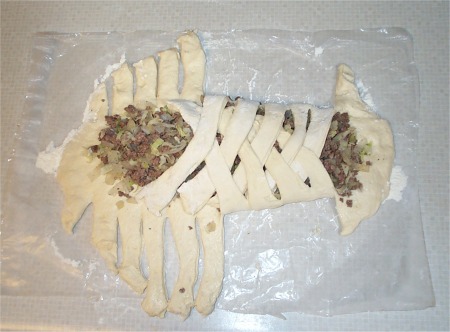 3. Braid the dough over the meat mixture.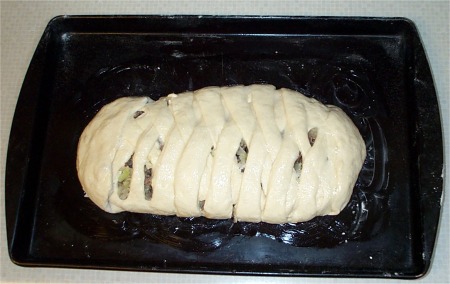 4. Tuck the ends under to make a neat roll. Use spatulas to transfer the roll to a greased baking sheet. Brush with whipped egg white. Let the dough rise for a couple of hours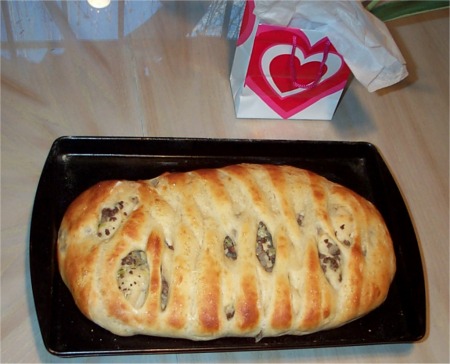 5. Bake in a 425 degree oven until bread is nicely browned. Slice and serve with mustard.