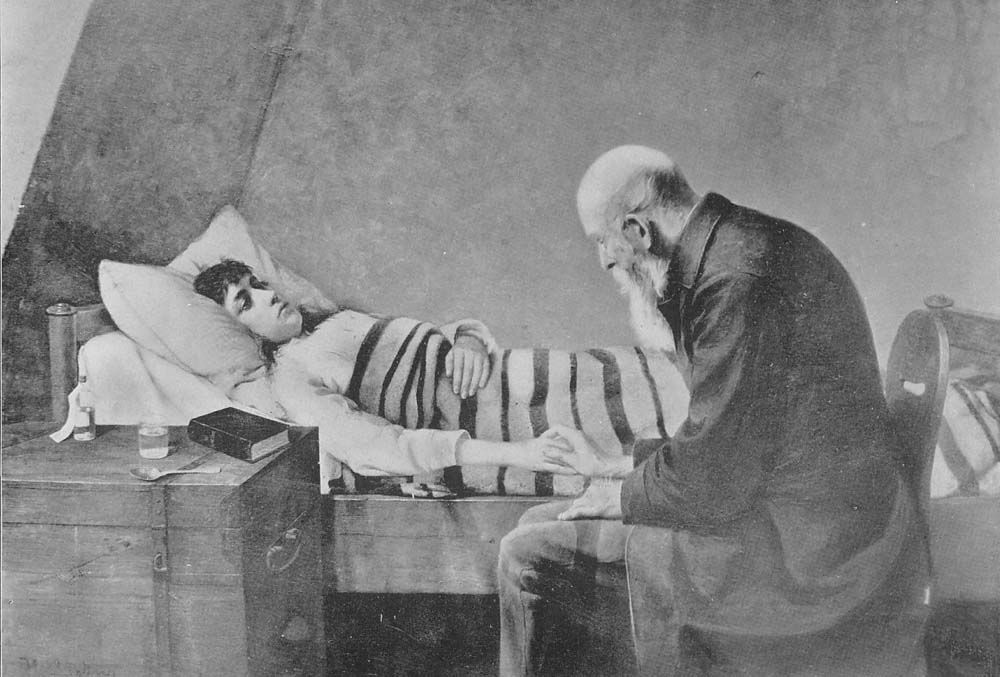 The Sick Bed by H. Lessing

This painting was displayed with the German examples at the World's Columbian Exposition
but nothing else is known about the artist.
He is evidently making a statement about the needs of poor people
and how they should be met.

Read about the Flying Doctors of America who go on missions of mercy.