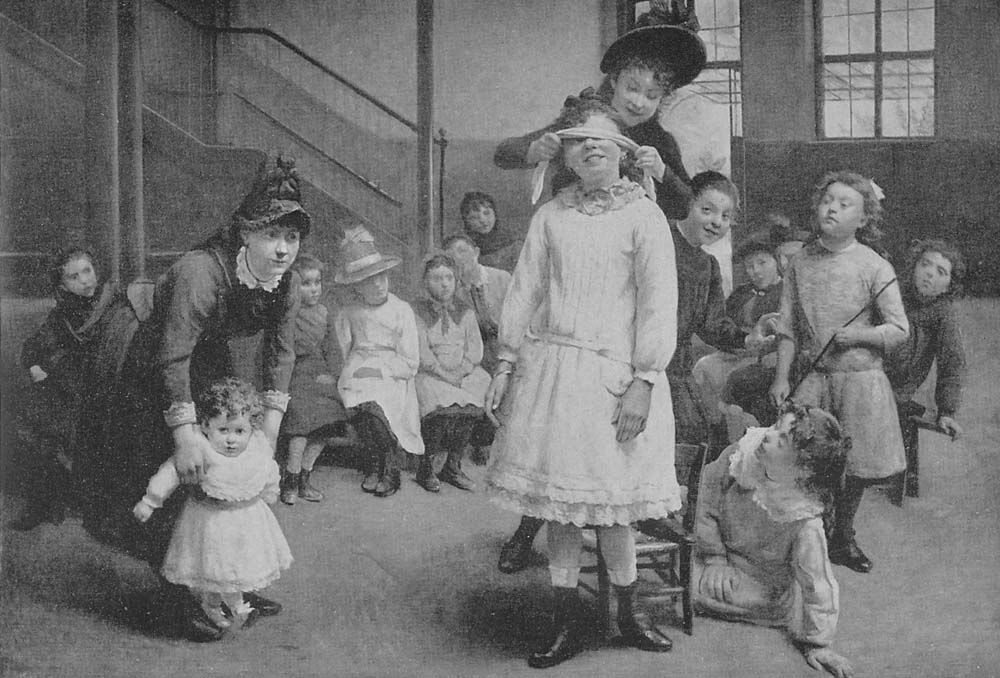 Blind Man's Buff painted by Auguste Joseph Trupheme, 1836-1898

Auguste Trupheme was born at Aix (AKES), a city in southeast France.
He was a genre (ZHAN r) artist painting realistic, sentimental scenes
that were popular with the people of his day.
One such painting was called "The Girls' Sewing School".