IN MEMORY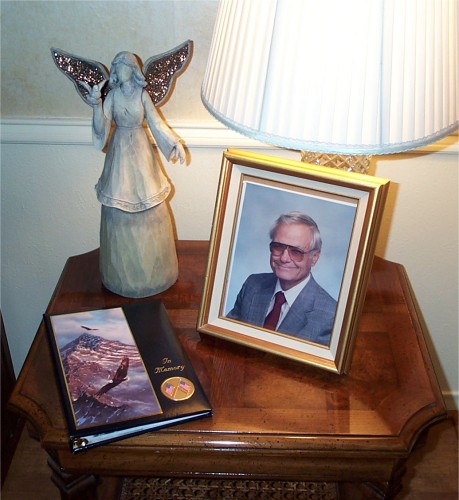 Murray Stevens passed away June 15, 2012 at the age of 89 after a long battle with Alzheimer's and kidney disease. We'd like for you to get to know him and what he meant to our family.

During World War 2 he served in the Army and fought in Belgium, and when the war was over he received an honorable discharge. You can read about his World War 2 experiences as he told them to me before he became incapacitated with Alzheimer's. At his burial there was a military guard and honors for his service to his country.

He had a stellar career as a petroleum engineer. He worked for several companies serving in the capacity of petroleum engineer managing production in the Gulf Coast, Northern Rocky Mountains, and Canada. He also served as district superintendent, then area superintendent. He was senior engineer for a noted corporation in Texas and supervised drilling and oil production. He loved his job and evidently was very good at it. When Murray and I married in 1989 he had already retired from the oil business.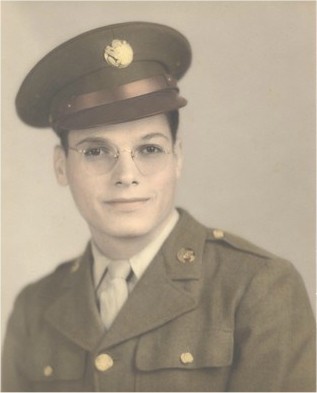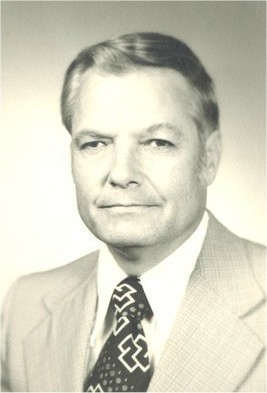 We celebrated our 23rd wedding anniversary the Sunday before he passed away. He had been in the nursing facility for nearly a year. Five years before he went to the Comfort Cottage he was becoming forgetful. He gradually began forgetting how to do familiar tasks such as the household accounting. He then was unable to write a check or even sign his name.

I cared for him at home as long as I could, but when he became so feeble and started falling, I knew I couldn't do it even with help coming in a few hours a week.

On a few occasions he didn't know who I was. Once he thought I was his mother, but even to the end, he knew I was his wife and someone who loved him. One day a few days before he passed away, he greeted me when I came for a daily visit with "Hi, darling". I feel blessed that he retained that memory.

The last few months of his life his words came out as gibberish and he could no longer make a sentence. He could still answer yes or no to a question. At the end he could do nothing for himself and had to be fed and cared for as an infant.

Sue, the hospice nurse, had been telling me I needed to have "the talk" with him in order to free him to go on. I did talk with him on Wednesday before he passed on Friday. I told him I would be alright and it was fine for him to go on. I would miss him, but I would be OK. Then I asked him if he was ready to go to heaven now, and he said "Yes".

Alzheimer's is such a cruel disease stealing our loved ones away in such a manner. I spent years grieving the loss of my spouse even while he was still with me.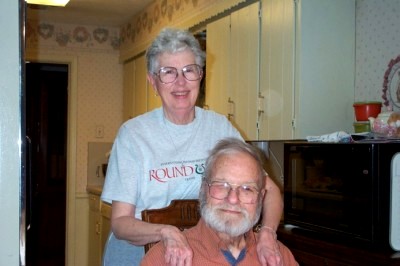 We had a good marriage. We laughed a lot and shared many private jokes. We traveled and took road trips and several cruises. The last trip or two we made, I knew our traveling days were over. He would wander off from me and I couldn't keep up with him.

Murray was a good Christian man. At one time he served as a deacon at the Garland Road Church of Christ in Dallas and taught a Bible class of adolescents. He loved to read his Bible and even after he could not understand the meaning of the words on the page, he continued to open the Bible and read the words over and over.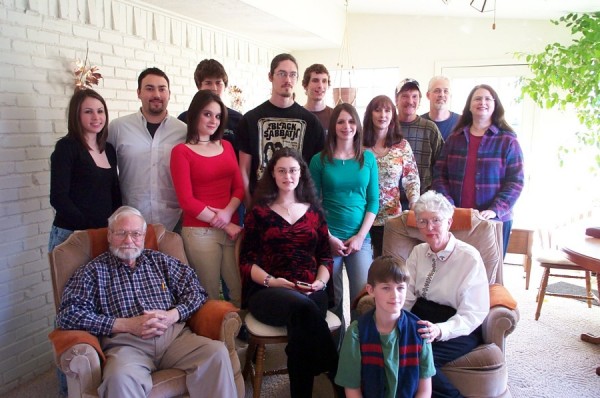 Karen writes of her step-father: Leonard Murray Stevens will be greatly missed. He was a wonderful husband to Patsy Stevens for 23 years and a compassionate father to Elton and Leslie Smith, and Karen and John Stroker. He was an awesome grandfather to seven grandchildren: Veronica Smith, Hollis Smith, Nathaniel Smith, Brooks Arnold, Stephanie Patino, Haley Wilson, and Eric Smith, the tall young man in the black tee shirt (who is in heaven with Murray). He was the only grandfather they knew on Mother's side of the family. Only Eric knew his grandfather Hollis Smith who died in 1982 before any of the other grandchildren were born.

The wreath below is a memorial wreath Karen, Murray's step-daughter made for him. She put a perch on it and hopes nesting birds will find a place to make a home inside. It is placed in their yard and she calls it "Murray's Nest".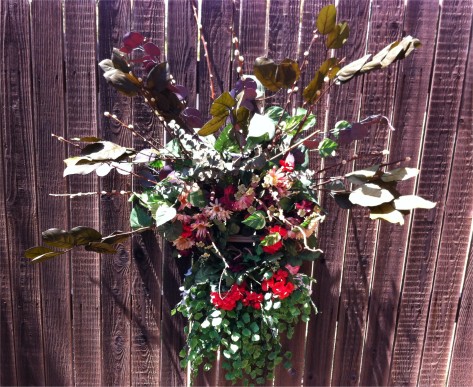 Patsy his wife writes: The song above is one of my favorites and I sang it over and over to Murray the last two days of his life.