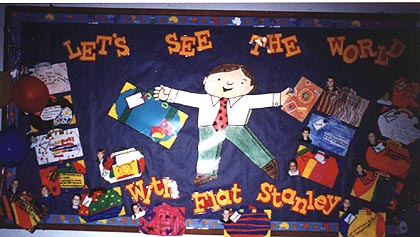 Everyone was excited. Flat Stanley had been gone for six weeks and today was the day he was coming home! The day started with a chapel service for the students and our many visitors in the gym. "Here he comes!" someone shouted. We were all prepared. We had balloons for him, a key to the campus and a proclamation in his honor.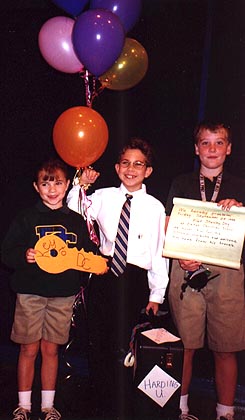 After chapel we went to our classrooms. We had almost sixty visitors; parents, grandparents, friends, and even little brothers and sisters. Each student showed his/her poster and told about Stanley's travels.

Would you like to look at some of our posters?

(Click on the small pictures to see a larger view.)



When each child finished, we put a dot on the state Stanley had visited. If it was outside the United States, we wrote the name of the country and put a dot by it.


The featured song is "Down by the Station"
Thanks Maggie for permission to use it.


Download the Song
Player will open in a new tab,
click song page tab to see the words
To view the
lyrics
for this song.