Newell Convers (N.C.) Wyeth ( WY əth) was encouraged to draw when he was a child. When he was about 20 years old he began working for a magazine, the Saturday Evening Post. They sent him to study southwest culture and for three months he lived among the Indians and herded sheep. He sketched and painted pictures to show what life was like among the Indians.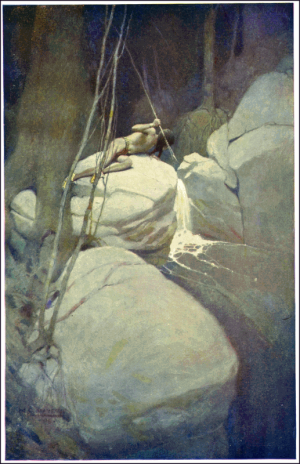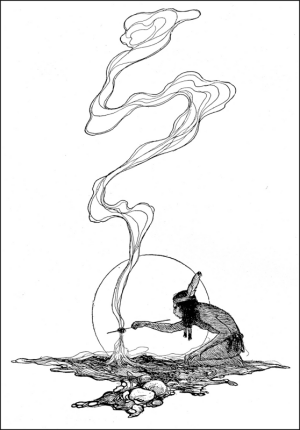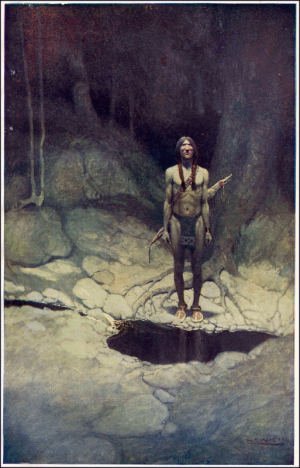 He married and he and his wife raised five children. Their son Andrew became one of America's foremost artists. Andrew, who was ill when he was a child, was homeschooled and his father taught him how to be an artist. Two more of their children, Henrietta and Carolyn, and also their grandson, Jamie, (Andrew's son) became artists. Jamie, when he was 21, painted a portrait of John F. Kennedy. Jamie had also been homeschooled and trained by
his
father.
N.C. studied with Howard Pyle, a man who gave free art lessons to students that he thought had a lot of artistic ability. Wyeth became a book illustrator. The first book he illustrated was Robert Lewis Stevenson's
Treasure Island
.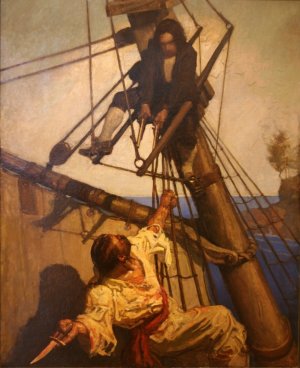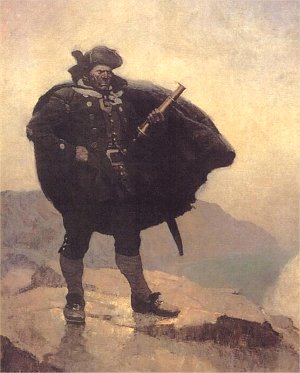 During his lifetime he drew and painted about 3,000 pictures and illustrated 112 books.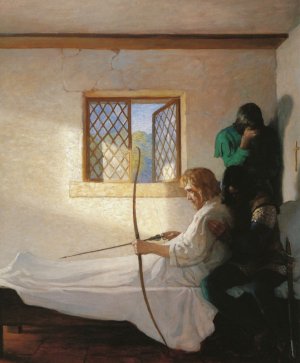 In the 1930's he began painting a set of large murals for a life insurance company, but he and one of his grandsons were both killed in a car accident in 1945. His son Andrew and his son-in-law finished the work.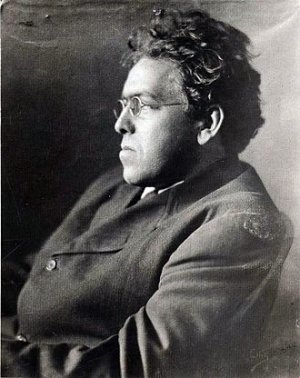 This biography was written by Patsy Stevens, a retired teacher.