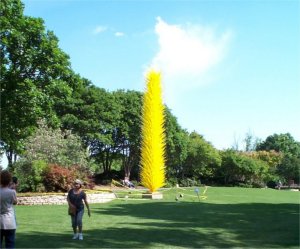 Enlarge
Work a Jigsaw Puzzle

His mother wanted him to go to college. He really didn't want to go, but he went anyway to please her.

That first year he was in school he worked on a project for his mother designing and making her basement into a den. He liked it so well he transferred to the University of Washington to study interior design.

Later he made for himself a studio with a small oven in it. He became interested in working with glass and learning the art of glass blowing.
Chihuly Index
Jigsaw Puzzle on this pages courtesy of
Songs of Praise