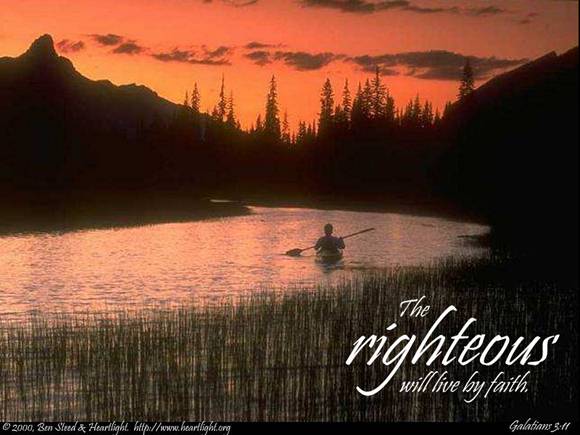 Believe in Him and live a life of faith.
Trust Him, that He will fulfill your needs
and give what is best for you.

Hebrews 11:6

But without faith it is impossible to please Him,
for he who comes to God must believe that He is,
and that He is a rewarder of those who diligently seek Him.

Romans 1:17

For in it the righteousness of God is revealed from faith to faith;
as it is written, "The just shall live by faith."

John 6:28-29

Then they said to Him, "What shall we do, that we may work the works of God?"
Jesus answered and said to them, "This is the work of God,
that you believe in Him whom He sent."

Ephesians 2:8-9

For by grace you have been saved through faith, and that not of yourselves;
it is the gift of God, not of works, lest anyone should boast.

Romans 5:1

Therefore, having been justified by faith,
we have peace with God through our Lord Jesus Christ.


Jesus Paid It All


I Am Not Ashamed

Thanks to Ben Steed and Heartlight for the beautiful graphics
and to CoolText for the lettering