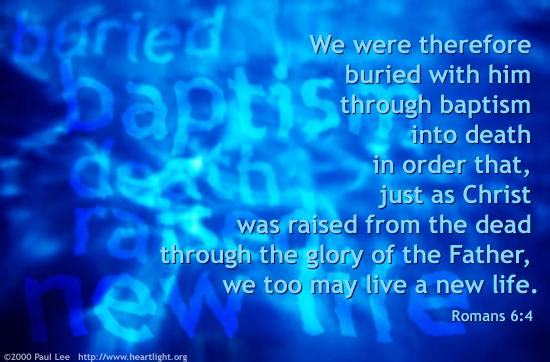 He wants you to be baptized.
Jesus himself was baptized, as he said,
"to fulfill all righteousness".
Beloved, please consider the Bible teachings concerning this,
and don't resist His command.

Romans 6:1-6

What shall we say then? Shall we continue in sin that grace may abound?
Certainly not! How shall we who died to sin live any longer in it?
Or do you not know that as many of us as were baptized into Christ Jesus
were baptized into His death?
Therefore we were buried with Him through baptism into death,
that just as Christ was raised from the dead by the glory of the Father,
even so we also should walk in newness of life.

For if we have been united together in the likeness of His death,
certainly we also shall be in the likeness of His resurrection,
knowing this, that our old man was crucified with Him,
that the body of sin might be done away with,
that we should no longer be slaves of sin.

Galatians 3:26-27

For you are all sons of God through faith in Christ Jesus.
For as many of you as were baptized into Christ have put on Christ.

Colossians 2:9-15

In Him you were also circumcised with the circumcision made without hands,
by putting off the body of the sins of the flesh, by the circumcision of Christ,
buried with Him in baptism,
in which you also were raised with Him through faith in the working of God,
who raised Him from the dead.
And you, being dead in your trespasses and the uncircumcision of your flesh,
He has made alive together with Him, having forgiven you all trespasses,
having wiped out the handwriting of requirements that was against us,
which was contrary to us.
And He has taken it out of the way, having nailed it to the cross.
Having disarmed principalities and powers,
He made a public spectacle of them, triumphing over them in it.


1 Peter 3:18-22

For Christ also suffered once for sins, the just for the unjust,
that He might bring us to God, being put to death in the flesh but made alive by the Spirit,
by whom also He went and preached to the spirits in prison,
who formerly were disobedient, when once the Divine longsuffering waited in the days of Noah,
while the ark was being prepared, in which a few, that is, eight souls,
were saved through water.
There is also an antitype which now saves us--baptism
(not the removal of the filth of the flesh, but the answer of a good conscience toward God),
through the resurrection of Jesus Christ,
who has gone into heaven and is at the right hand of God,
angels and authorities and powers having been made subject to Him.

Acts 2:36-41

"Therefore let all the house of Israel know assuredly that God has made this Jesus,
whom you crucified, both Lord and Christ."

Now when they heard this, they were cut to the heart,
and said to Peter and the rest of the apostles, "Men and brethren, what shall we do?"

Then Peter said to them, "Repent, and let every one of you be baptized
in the name of Jesus Christ for the remission of sins;
and you shall receive the gift of the Holy Spirit.
For the promise is to you and to your children,
and to all who are afar off, as many as the Lord our God will call."





I Am Not Ashamed


"I Am The Vine"

Thanks to Paul Lee and Heartlight for the beautiful graphics
and to CoolText for the lettering