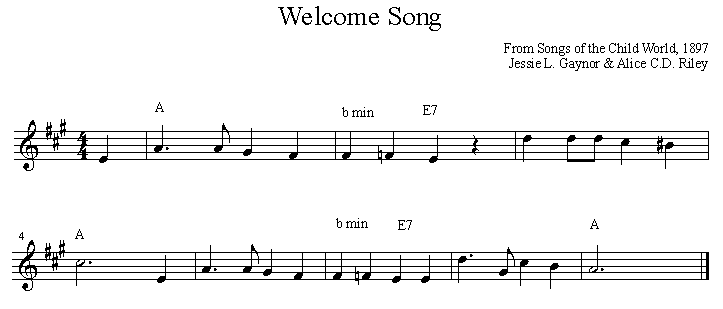 Welcome Song

Dear child, we welcome you today,
Empty has been your place,
And we are glad to see again
Your bright and smiling face.

I thank you little children all,
For your kind words to me,
And I am also glad again
My playmates dear to see.



This song of greeting is written in the key of A Major. F, C, and G will be sharped. The B# in measure three is the same tone as C natural.



Back to Song Arrangements
Back to Keyboard and Music Theory Lessons

Home