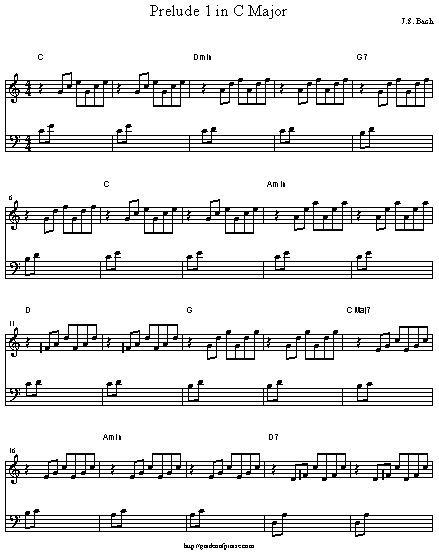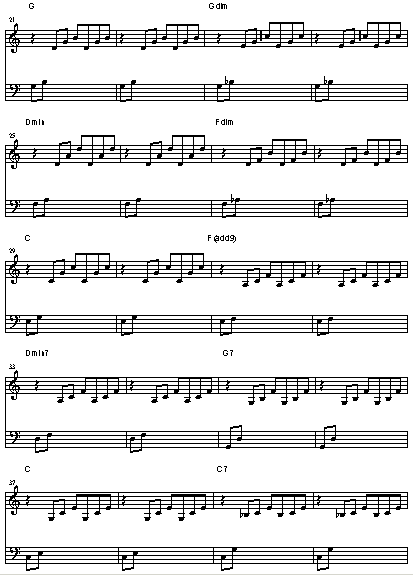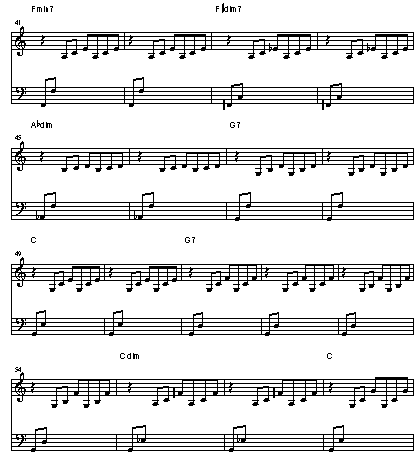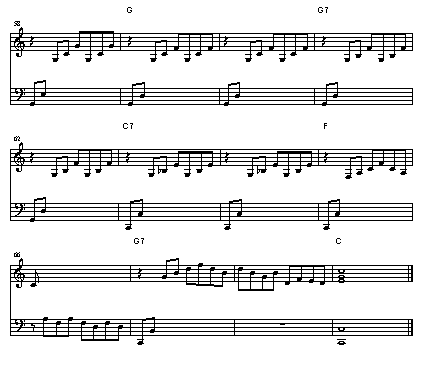 This arrangement of Bach's Prelude 1 in C Major has the same notes as the original,
except it has been arranged in a 4/4 time with 8th notes throughout.

The student needs to hold the first two bass notes of each measure,
throughout the entire measure while the treble notes are being played with the right hand.

Fingered chords on the electronic keyboard can be substituted
for the first two notes in each measure while using an 8 beat rhythm.





Back to Song Arrangements
Back to Keyboard and Music Theory Lessons

Home