GOD'S EXQUISITE GARDEN
Inspirational Bible Lessons
For Women and Young Adults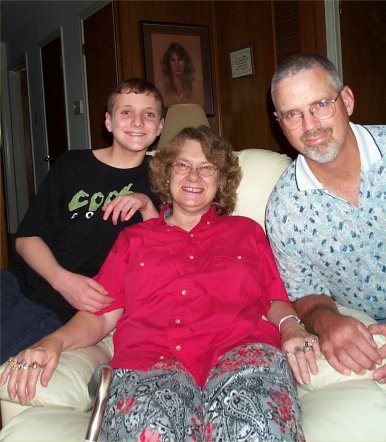 Linda Lawrence was born in Virginia and has lived in Texas since 1958. She was baptized in February 1962. She met her husband Ward at church in October 1990. Within two years they were married, and their son Jonathan was born two years later.

She taught in the public schools until she had to quit for health reasons in October 2004. She worked with middle school students and retired from a school district where she worked with neurologically challenged students.

She has 30-35 years experience teaching the Bible, beginning at the age of fourteen. She has taught VBS, Sunday morning Bible study, and was a camp counselor.

She was diagnosed as having rheumatoid arthritis and osteo-arthritis in 1974. They are now all over her body. She has psoriatic arthritis and is covered with ulcers. Since 1997 she has had an auto-immune disease known as Sjogrens Syndrome. In her feet are bone spurs that are associated with her osteo-arthritis. In the year 2004 she went on disability. In 2007 she was diagnosed with spondylosis which is cervical arthritis of the neck. She deals with daily pain.

She likes to spend time with her family and her dogs. She enjoys reading, quilting, crocheting, preparing Bible lessons, and teaching others online through World Bible School.

Now that she is unable to teach in the classroom, she can spend time preparing lessons for the internet. These lessons are now available for others to read and use, and she can continue to spread God's Word.

These topical Bible lessons are free and may be copied for personal and class use. Non-profit duplication is permitted.