Jeanne d'Arc
(Joan of Arc)
French Air of the 15th Century
Words by Baroness Kiel Barnekow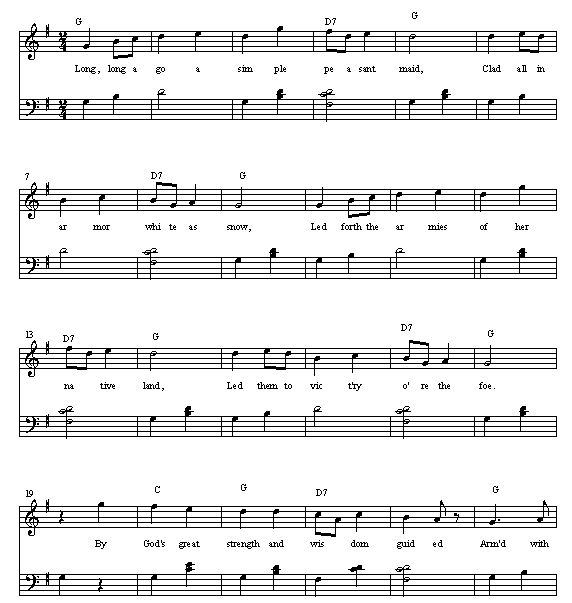 This French song is written in the key of G Major. You will sharp F throughout the song.

The bass notes are simply broken chords and triads.
The words are included to this song. You can work out your own fingering to make a smooth melody.

Add automatic chords by reading the chord letters above the treble staff
Begin ver-r-ry slowly .
When you can play it well slowly, then try it faster.





Back to Song Arrangements
Keyboard and Music Theory Lessons

Back to Keyboard and Music Theory Lessons

Home