FREE BIBLE RESOURCES



Gospel Train
Harmony of the Gospels
for Older Students and Adults

| | |
| --- | --- |
| | ACTIVITIES FOR CHILDREN |
TEACHER HELPS
All the material at Garden of Praise is free without subscription.
If you have benefited and would like to help maintain the site, use the button below.

Please donate by Credit Card. PayPal is not working.


| | | |
| --- | --- | --- |
| | | |
| | | |
| | | |
| | . | |
More resources for your Bible lessons.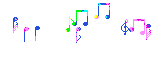 Children are our greatest treasure.
I wrote this song as a blessing to children everywhere.

BECOME A BETTER READER IN ENGLISH
1. Listen to the story .



If you want to make the text larger, go to the top of your screen,
find the word "view", look for "Text Size" or "Zoom"
and you can increase the size from there. You may need to do it twice.
2. Read the story aloud to yourself or to your teacher.
3. If you have trouble with some of the words,
listen again to the story, paying special attention to those words.
4. Write the words and study them.
5.Read the story aloud again.
Translate this page using Google language tools

Français Deutsch Italiano Portuguese Español
Please do not link to the images, PDFs, and audio files
on this site. You may download the audio files,
and you may go to the source of the images (
as noted at the bottom of each page) and download them there.
Shepherd boy animation made for Garden of Praise by
Rolando Merino